The Talbot Spy shares with its readers each week Discover Easton's "This Weekend in Easton" events newsletter. Each edition takes a look at the community events going on in Easton for the coming weekend, and highlights Signature Events hosted by Discover Easton. From shows at the Avalon Theatre, fundraisers, art exhibits, in-store promotions, festivals, and more, there is always something to do in Easton, Maryland.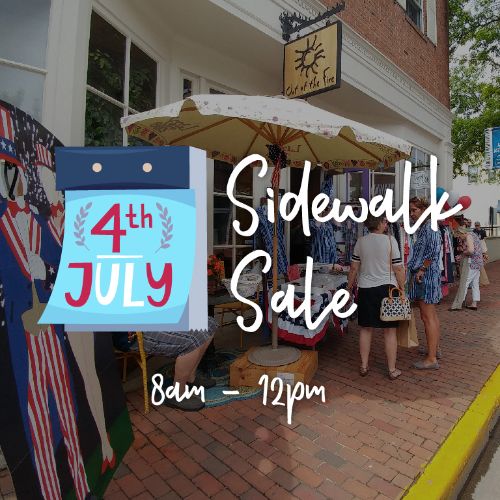 Fourth of July Sidewalk Sale
Thurs., July 4 | 8 a.m. to noon
Downtown Easton
This cash-and-carry sale will offer HUGE savings on clothing, apparel, home furnishings, and more! Enjoy live music, summer deals, breakfast treats, and other fun activities. Shop Local, Save Big! More Info
---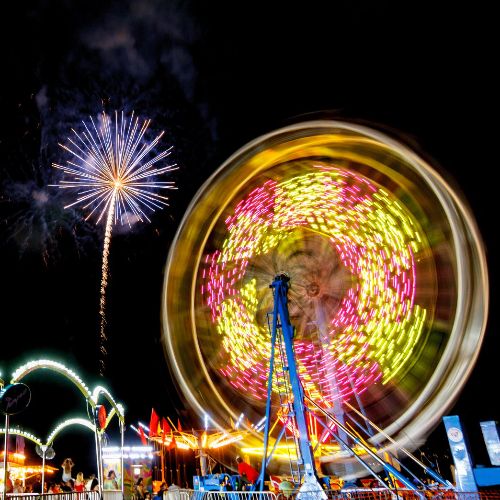 Easton 4th of July Carnival & Fireworks
Thurs., July 4 | 4 p.m. to 11 p.m.
Behind Target (28539 Marlboro Ave)
Easton's Independence Day celebration features carnival rides, fun games, & yummy food! The Janglebachs take the stage at 6 p.m. with music from the Woodstock generation. Fireworks begin at dusk. More Info
---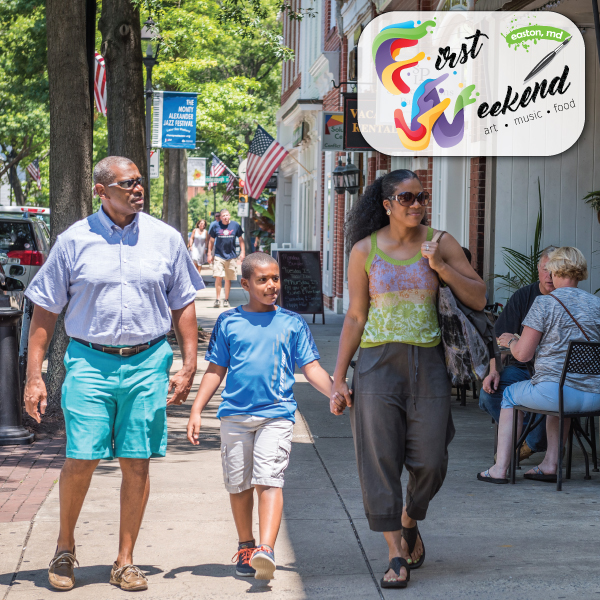 First Weekend
July 5 – July 7
Easton, Maryland
Experience Easton on the first weekend of each month. Our local merchants are excited to show you what makes our business community special and showcase our Eastern Shore hospitality! More Info
---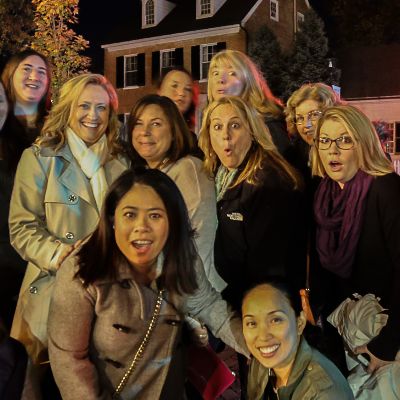 Easton Ghost Walk
Fri., July 5 | 8 p.m.
Meet in Front of Tidewater Inn
Take a nighttime ghostly walk through the Eastern capital of Maryland. Filled with history and mystery, the Easton ghost walk is a hauntingly entertaining evening that is fun for the entire family. More Info
---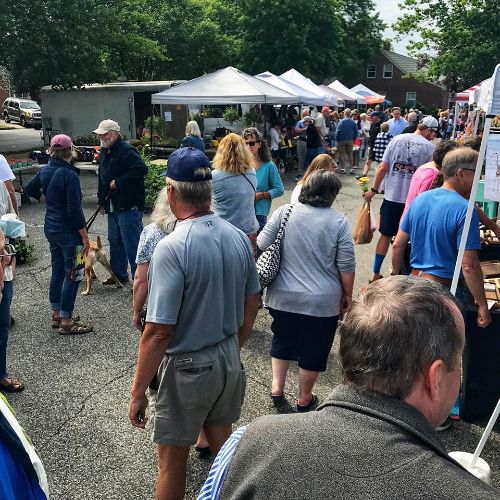 Farmers Market
Sat., July 6 | 8 a.m. to 1 p.m.
Public Lot; 100 Block of N. Harrison St
Local produce, nursery stock & bulbs, breads, pastries, handcrafted gifts, Rise Up Coffee, fresh cut flowers, local honey, pet treats, kombucha, rum, and prepared foods. Live music begins at 10:30 a.m. every Saturday. More Info
---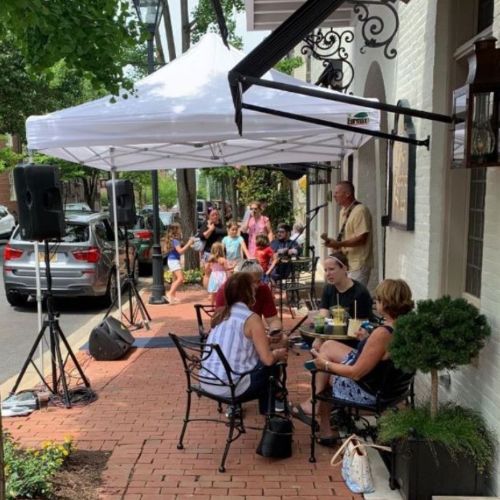 Bluepoint on the Block Presents Max Fisher & Jimmy Mcguire
Sat., July 6 | 11:30 a.m. to 2:30 p.m.
Bluepoint Hospitality (5 Federal St)
This summer, Bluepoint Hospitality hosts a collection of local & regional talent during Live Music Saturdays on Federal Street. More Info
---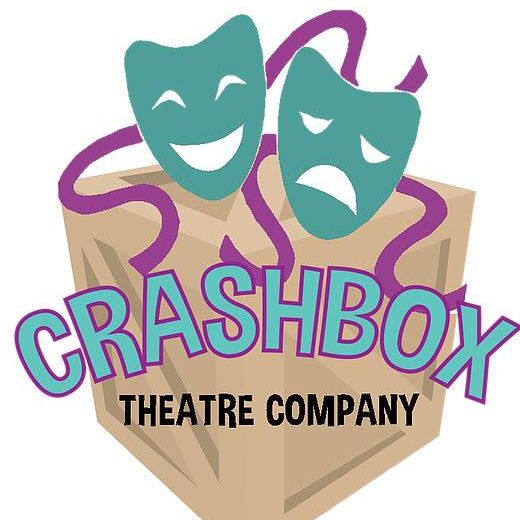 Free Musical Theatre Showcase
Sat., July 6 | 2:00 p.m.
EHS (723 Mecklenburg Ave)
Over 30 students, from 3rd grade through college who participated in Crashbox's Summer Theatre Intensives, will showcase their talents in some of musical theatre's favorite numbers! More Info
---
Chesapeake Classic Car Club
Saturday Cruise-ins
Sat., July 6 | 5 p.m.
Waterside Village (28632 Marlboro Ave)
The CCCC is hosting Cruise-ins the first Saturday of each month May through October from 5 to 8 pm. All makes and models are welcome. More Info
---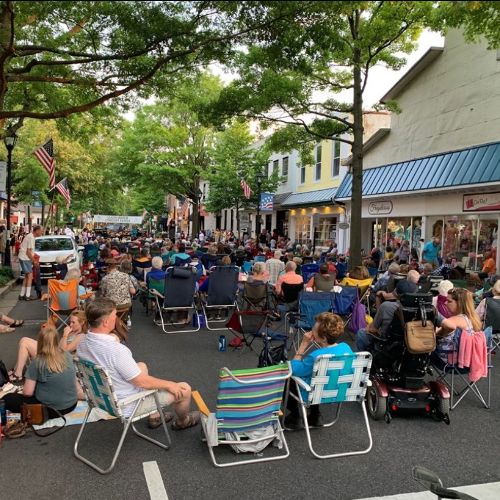 XPD's – Outdoor Concert!
Sat., July 6 | 7:00 p.m.
Harrison Street (In Front of Tideater Inn)
The series offers free live music, dancing in the streets, and fun activities that engage kids in learning about caring for the Chesapeake Bay. More Info
---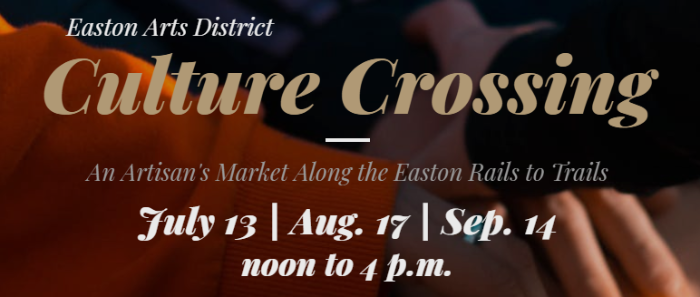 Save the Date: Easton Culture Crossing Inaugural Gathering!
Sat., July 13 | noon to 4 p.m.
Easton Arts District Culture Crossing is an artisan's showcase celebrating the diversity of Easton's neighborhoods. As an open air style market along the rails to trails in Easton, the Culture Crossing will feature art made or performed by locals of different cultures and ethnicities. More Info